Image in tv screen: man holding infant child!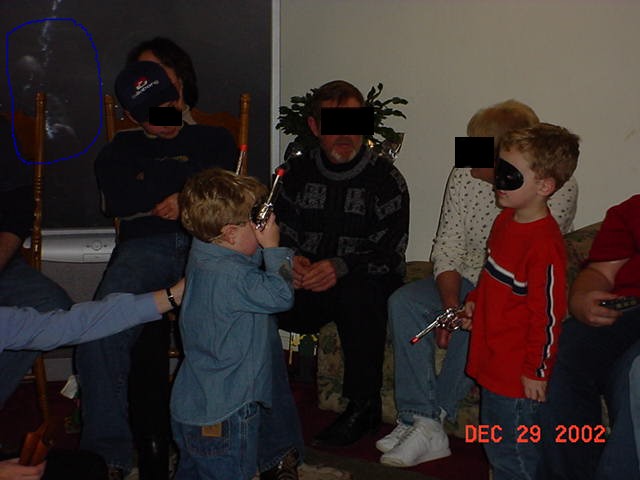 Noone resembling this and no infant was present.
Orb noticed in Christmas photos: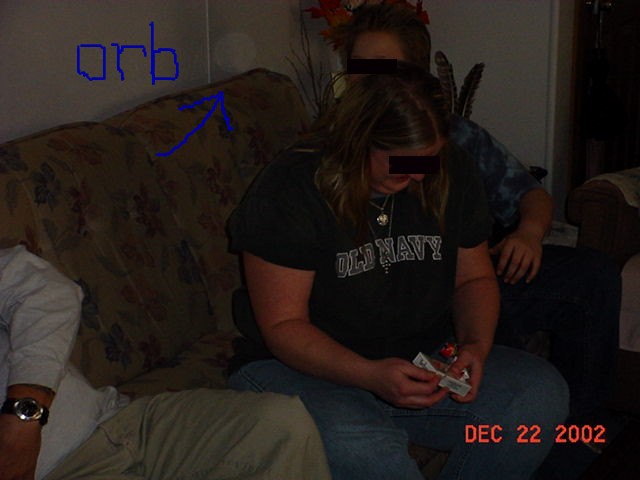 Above and below, taken at Kay House-new.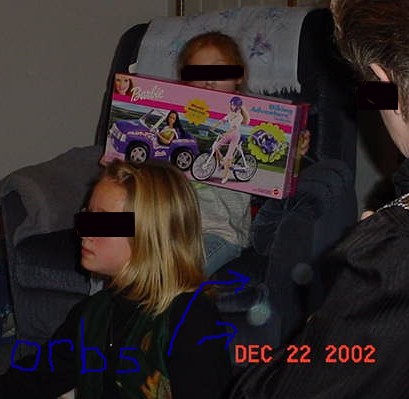 Orbs in lower right corner of photo.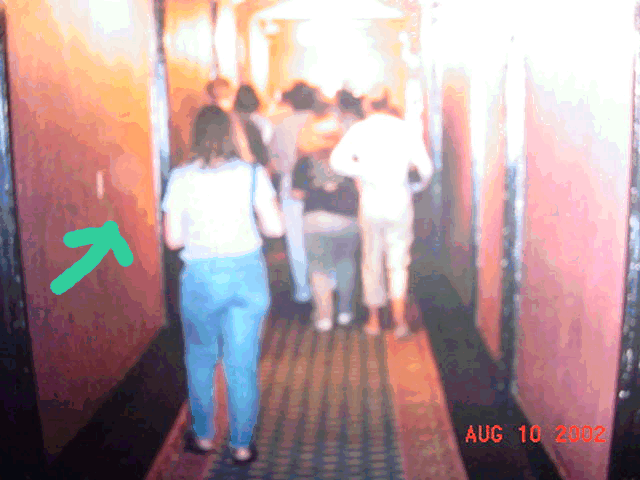 Orb, just to left of the last woman in the group. Taken during the Ghost Tour at Crescent Hotel.
[Minolta QTsi MAXXUM 35 mm Camera, 800 speed film]

EVP (Electronic Voice Phenomenon)
when available, is included on the Investigations page!
NEW PHOTO - Thanksgiving 2002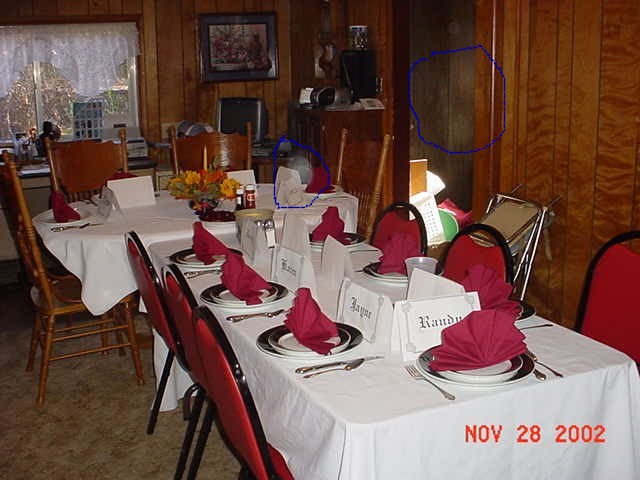 There is an orb above table, "Santa" to the right??
Zooming in on the orb above the table:

See the face? He is bald, has glasses, can see the nose... Would love to hear your comments on it!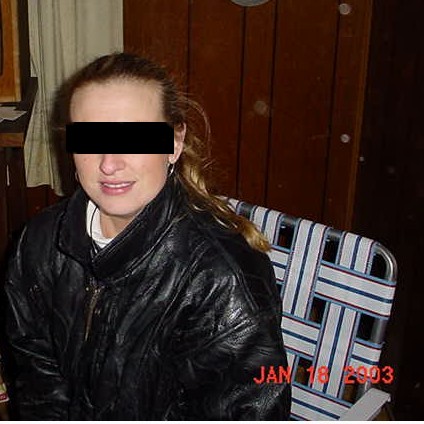 ORBS captured at the KAY House.
Detail on Investigations Page.
History on the Stories Page.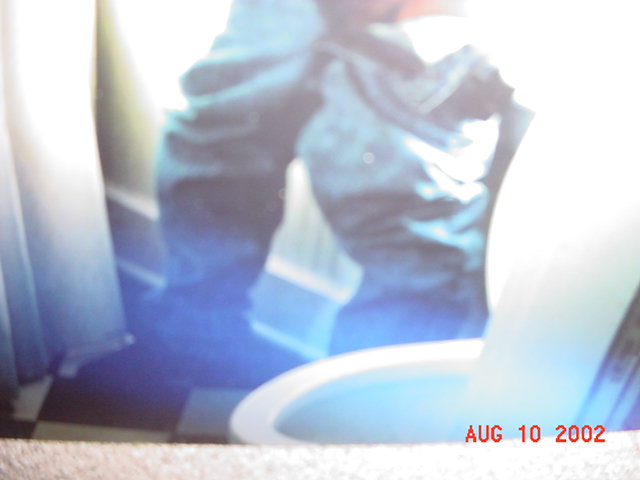 We snapped this photo, inside our room at the Crescent Hotel... and unexpectedly caught this blue mist...
[Minolta QTsi MAXXUM 35 mm Camera, 800 speed film]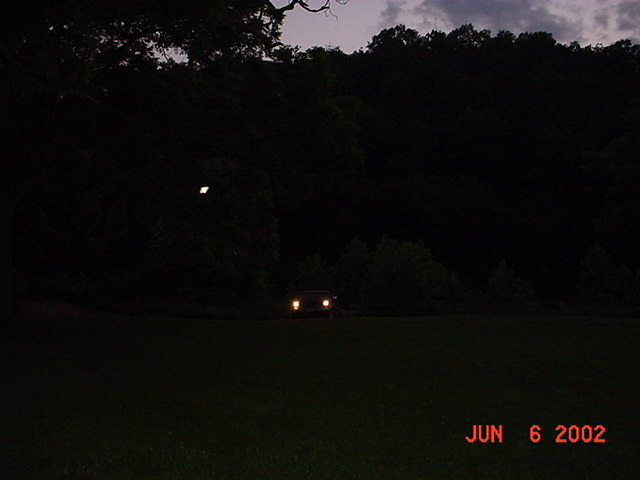 ORB?? The two at bottom, of course, are the headlights. Above that, to the left a little... we don't know what this is... My husband is in the truck, I was outside, I know for a fact that no one else (nor any thing) was around at the time I took this photo.[Sony FD Mavica Digital Camera using floppy disk]

This is the door of "Michael's Room", at the Crescent Hotel in Eureka Springs, AR. He fell to his death, during the construction of the Crescent. You can see the energy/activity surrounding this area.
[Minolta QTsi MAXXUM 35 mm Camera, 800 speed film]